Services
Repair & Appraisals
Bring Your Jewelry Back to Life
With time comes beauty. Our experiences in life have molded and shaped us into the unique individuals that we are today. However, these same experiences can wear down or damage our jewelry. Not to worry, MJO Jewelers will make your piece look brand new.
Repair Services
---
Resizing
Whether you are passing it on, or just simply not satisfied with the fit, MJO Jewelers can expertly resize your jewelry to fit your needs.
---
Remounting
MJO Jewelers can remount your stones into a piece you will be proud to wear. We can merge stones from multiple pieces or replace an outdated setting, MJO has you covered.
---
Rhodium Coating
A Rhodium coating will increase shine, luster and durability as well as making the metal more resistant to scratching or tarnishing.
Find out What it's Worth
In order to properly insure your jewelry a competent appraisal is required. There is more to an appraisal beyond just valuing the jewelry at a dollar amount. Some of the other benefits of an appraisal include:
Description of the design, metal, and stones
Keeping track of the true value in regards to inflation
Visit Our Showroom
2820 West Market St.
Akron, OH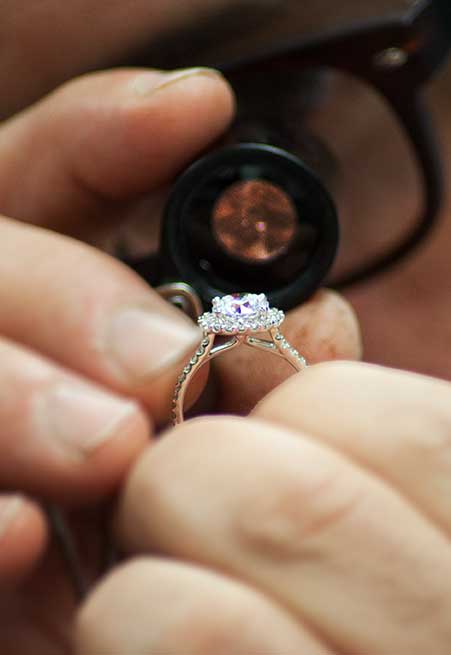 Let's Start a Conversation
Like all relationships, it starts with a simple conversation.