Collections
Wedding Bands
Faceted Edge Black Ceramic Ring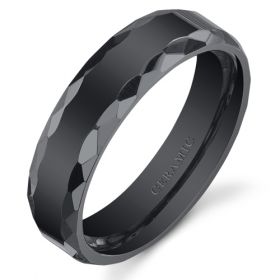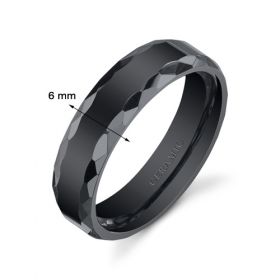 Price: $99.00
Model: 21003
Description
Faceted Edge 6mm Mens and Womens Black Ceramic Ring in Sizes 5 to 13
Call for Purchase
---
Faceted Edge, Flat Top, Polished Finish, Comfort fit, 6mm width, Men's and Women's Sizes 5 to 13, made of Black Ceramic. Hypoallergenic and Scratch Resistant. Perfect for an inexpensive daily wear wedding band, birthday, engagement, graduation, anniversary gift or just about any other occasion. Includes Designer Gift Box.
Let's Start a Conversation
Like all relationships, it starts with a simple conversation.