Collections
Wedding Bands
Beveled Edge Two Tone Titanium Ring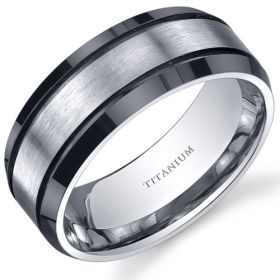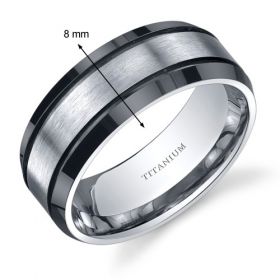 Price: $99.00
Model: 21016
Description
Beveled edge Black and Silver tone Mens 8mm Titanium Ring
Call for Purchase
---
Beveled edge, black and silver tone, Matte Finish, Comfort fit, 8mm width, Size 8 to 13, made out of Titanium. Titanium is a tough, light weight hypoallergenic and durable metal. The light weight property makes Titanium a perfect alternative to Tungsten, Gold or Platinum bands which are comparatively more heavier.
Let's Start a Conversation
Like all relationships, it starts with a simple conversation.