ChessBoard Cushion Cufflink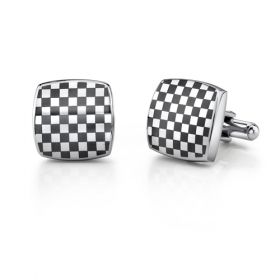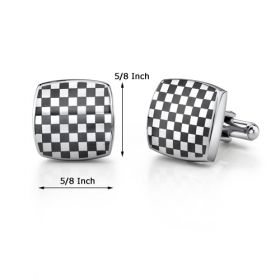 Price: $79.96
Model: 19016
Description
Stainless Steel Cushion Shape ChessBoard Design Cufflinks
Call for Purchase
---
These sleek Cushion Shape Cufflinks feature Chess Board Design and are crafted from 316L Surgical Stainless Steel. Surgical Steel emulates the richness of precious metals and ensures a Promise of Forever, defines Strength, will never rust, corrode or discolor nor lose its Timeless charm to tarnish. You can feel safe when you wear these Surgical Steel Cufflinks that are completely Bio-compatible and you will be confident that your stylish look will be perfect for every occasion and activity. The Fixed Back closures ensure ease of use and elegance. Dimensions: Length: 5/8 inch x Width: 5/8 inch. and is an ideal gift for Father?s Day, Graduation, Anniversary, Birthday or just about any gift giving occasion for him.
Let's Start a Conversation
Like all relationships, it starts with a simple conversation.